Who else loves holiday vacations? There's nothing better than saying goodbye to the cold (and depending on your area, sometimes smog) and hello to a nice warm, sandy beach! Ever since my kids were old enough to travel, we've made it a point to take a holiday vacation of some sort. We celebrate while there, of course, but something about the sand seems way more festive than snow! This year, we're headed to Maui, Hawaii and my kids have already started a countdown chain. But who am I kidding? So have I. Get away from the cold, and consider one of these gorgeous holiday vacation destinations instead!
Kamalame Cay, The Bahamas
If all-inclusive holiday vacations are your kind of vacation, then you absolutely must head to Kamalame Cay! The island is almost entirely private…making it the perfect place to roam and explore. Guests can enjoy a variety of on-island hikes and activities but can ride the ferry to other islands for some variety if needed. Learn more about Kamalame Cay in this post of mine.
Rosalie Bay, Dominica
While not a beach town, Rosalie Bay is another incredible all-inclusive resorts nestles amongst the sand and jungle in Dominica. The area is considered to be a health and wellness resort so you're certain to leave feeling your very best. Especially if you visit the on-island spa! More information on this incredible holiday vacation destination here.
Sandy Cay, British Virgin Islands
Dying for some privacy? Head to Sandy Cay. While expensive, the resort is a private family-friendly resort where guests of all ages can come to enjoy the scenery. The island is completely available for rent or for sale if you happen to fall completely in love with it while vacationing! Now your doing holiday vacations right!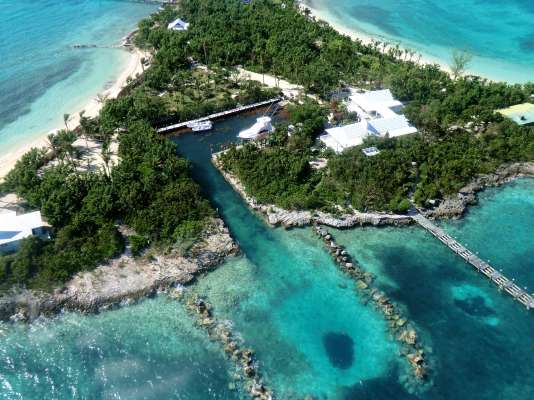 Honolulu, Hawaii
Honolulu is the capital of Hawaii and by far one of the most populated cities among the Hawaiian islands. But if you love when big city life hits the feel-good vibes of Hawaii, then you'll love Honolulu! Explore Waikiki Beach (the surf here is HUGE and competitions last throughout the summer) for the scenery.
Miami Beach, Florida
Ready to meet a celebrity? Head to Miami Beach, Florida! This illuminated beach is perfect for the holiday vacationer who likes bright lights, concerts, and clubs. In other words, it might not be the greatest family destination, but it's terrific for anyone who loves the nightlife!
Molokai, Hawaii
In my opinion, Hawaii is on the list of perfect destinations for holiday vacations! You don't need a passport to get here, and the tropical vibes are perfect for anyone on holiday! Guests can enjoy terrific snorkeling, scuba diving, stand up paddle boarding, and terrific hiking trails! There's something here that is perfect for every member of your family and there are plenty of places perfect for a holiday family photo op!
Monterey, California
I visited Monterey Bay during the Christmas when I was a high school senior and I absolutely fell in love. This gorgeous city is home to one of the biggest aquariums in the United States and has a great proximity to Big Sur and other gorgeous areas. Make sure to explore the Redwood Forest while in such close proximity and even head to Hearst Castle, if you have the time for it!